Heterogenic behaviour of paper – US Forest
Customer: US Forest
Division: Forest Products Laboratory
Contact person: John Considine
Position: Staff member
US Forest uses MatchID for its research work on paper and paperboard.
The goal of this research is to develop failure criteria, identify performance metrics, and quantify effects of production factors of paper.
The subsequent results will see multiple practical uses:
Production and use of cellulosic nanomaterials derived from wood and wood-based pulp
Improvement of paper and paperboard performance
Reduction of base weight of paper
The benefit of the above for the paper industry is clear: being able to improve overall performance of paper and reducing the base weight of paper, even by the slightest fraction, will provide massive savings.
To achieve this, the identification of material stiffness is therefore critical, alongside of multiple other material parameters of course.
Quantification of stiffness variation in paperboard is extremely challenging, as this can be caused by a variety of processing variables, including local fibre orientation, mass variation, dried-in stresses, and a wide range of fibre geometries and mechanical properties.
MatchID was selected as the technology of choice by US Forest because of the complete openness of the different modules and the advanced insights the platform provides. This resulted in detailed understanding of the correlation criteria needed to achieve certain accuracies and/or resolutions.
"I'm certain that both the anisotropy and heterogeneity investigations of paperboard could not have been accomplished without MatchID, its personnel and their expertise." Says John Considine of US Forest.
US Forest has been using MatchID since 2013, and currently implements the 2018.1 version of the Stereo DIC engine and VFM module.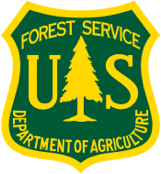 "MatchID's expertise in appropriate DIC analysis and VFM have been an important aspect of my work"
John Considine , US Forest Service