MatchID provides an elaborate set of processing and post-processing tools and modules. Several of these tools come standard with every analysis license, whilst others are optional modules.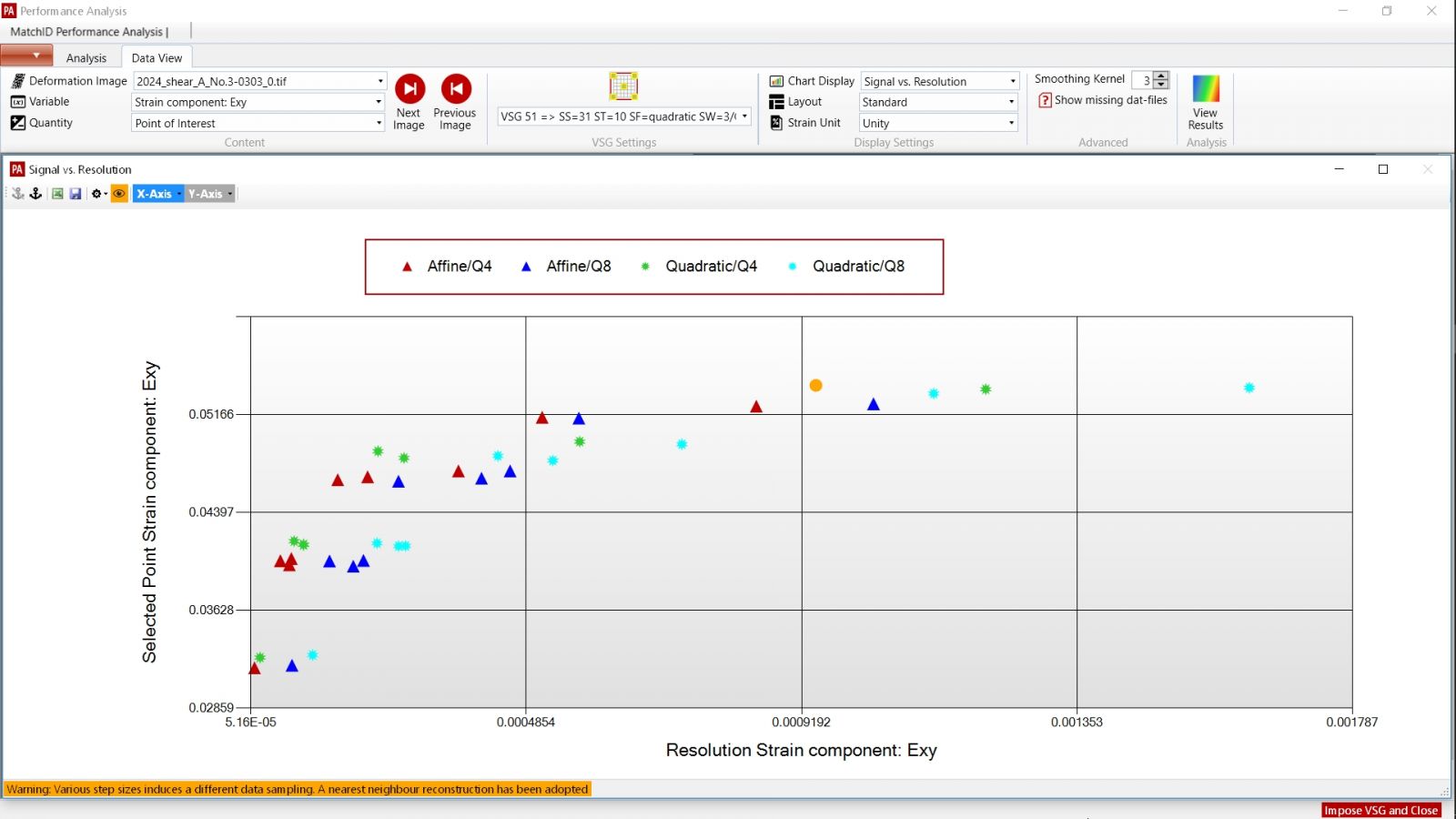 The extremely powerful Performance Analysis module
Unique convergence study
Make concise choices on DIC user-dependent variables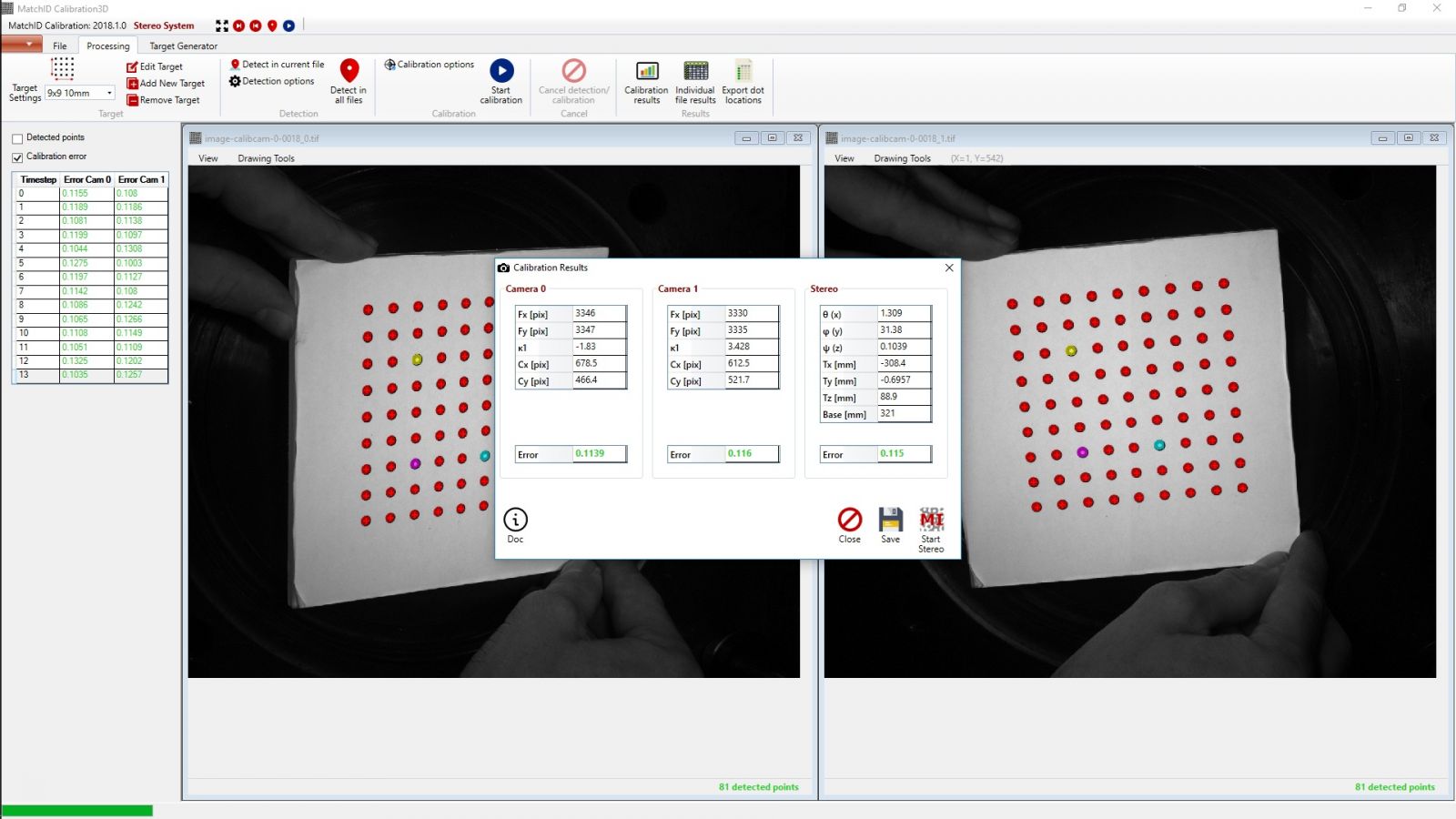 Calibration package
Advanced calibration of both 2D of Stereo DIC
Unique true, multi-cam calibration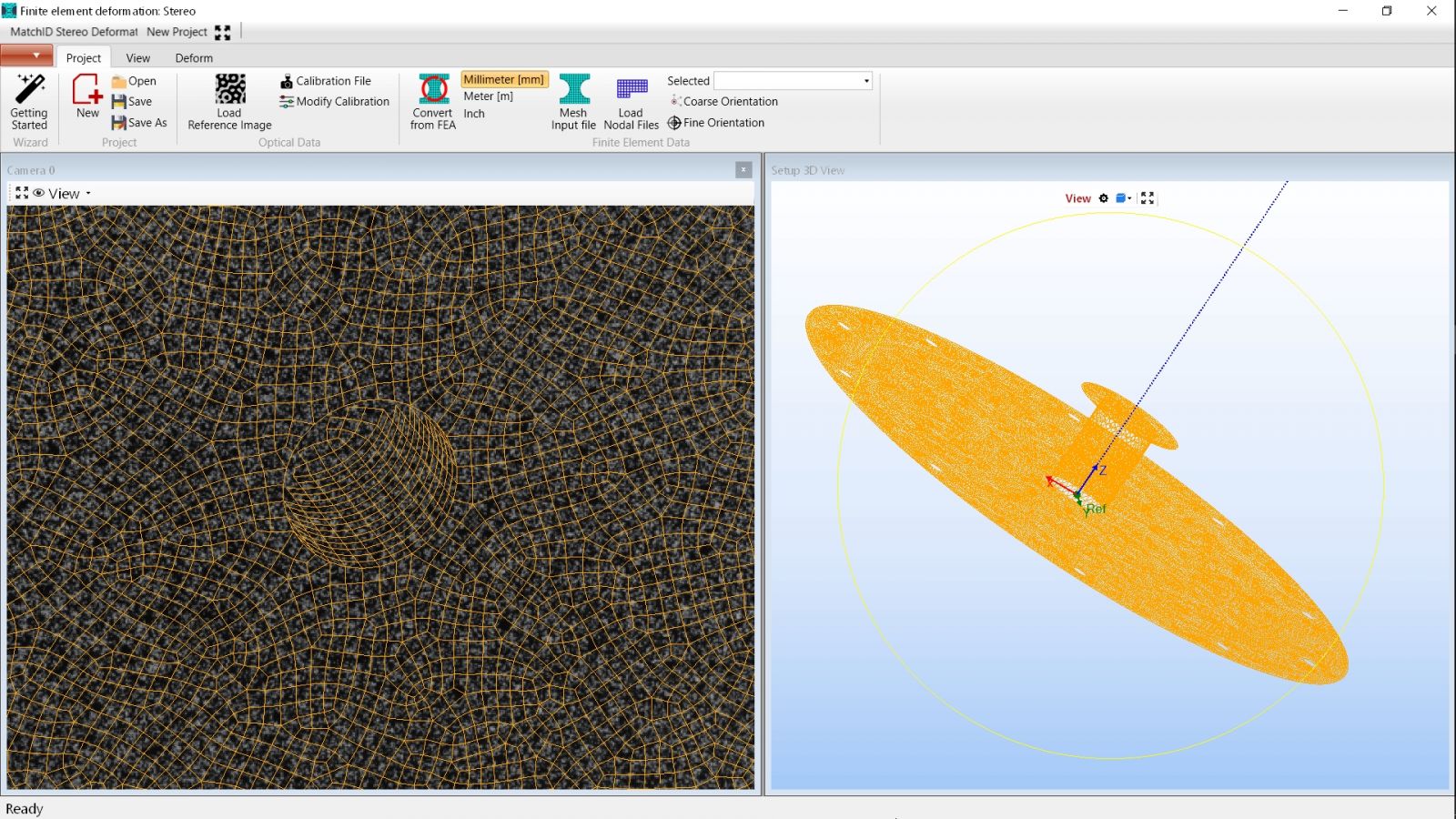 Numerical deformation module
Identify and quantify uncertainties
Easy, fast and accurate generation of ground-truth images
Qualified and quantified insight into calibration and 3D-reconstruction errors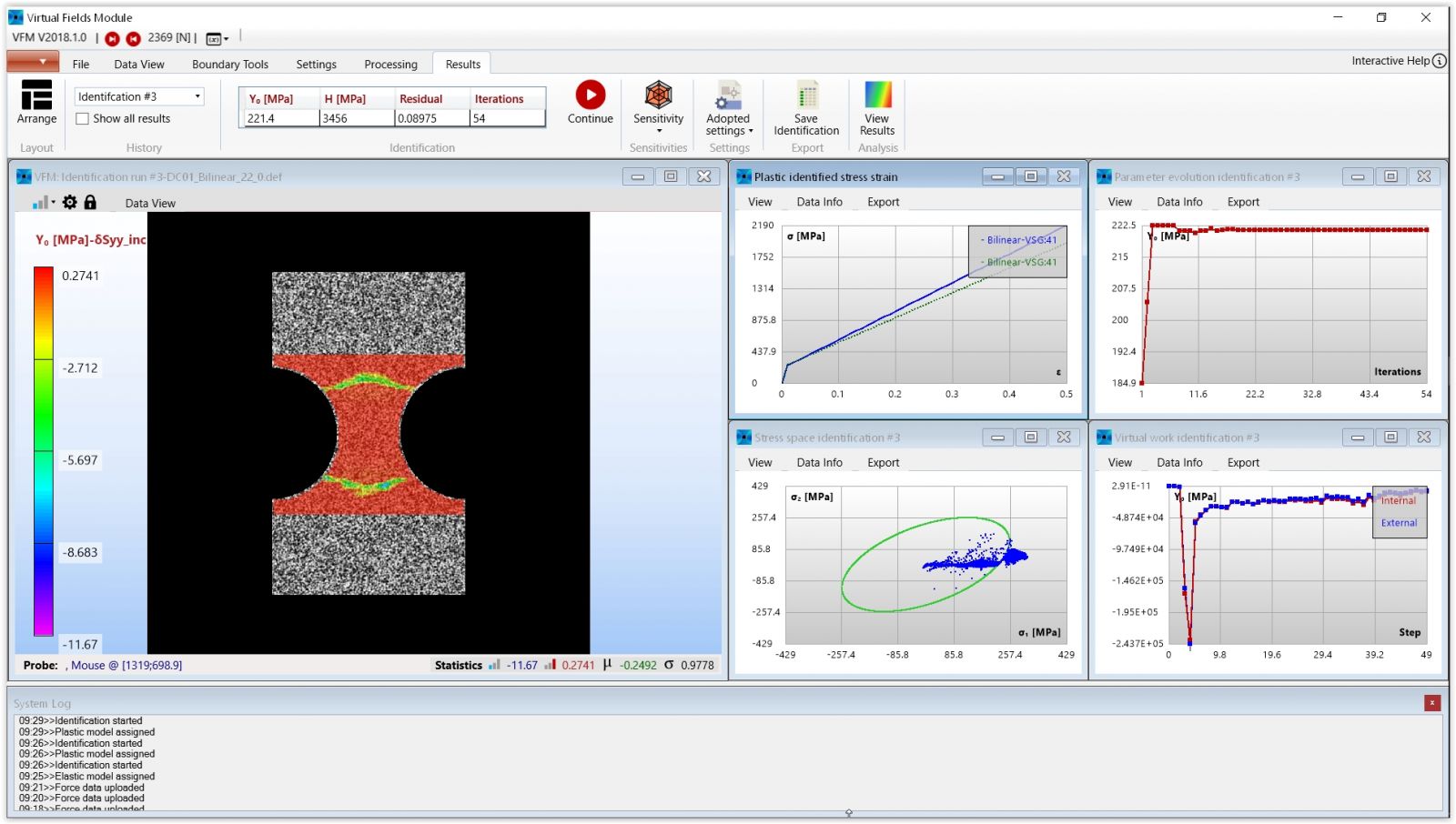 Virtual Fields Method
Quickly identify and calculate mechanical material parameters
For any type of behavior (elasticity, plasticity, hyperelasticity, visco-elasticity and visco-plasticity)
Rely on implemented fixed material models or couple third-party material models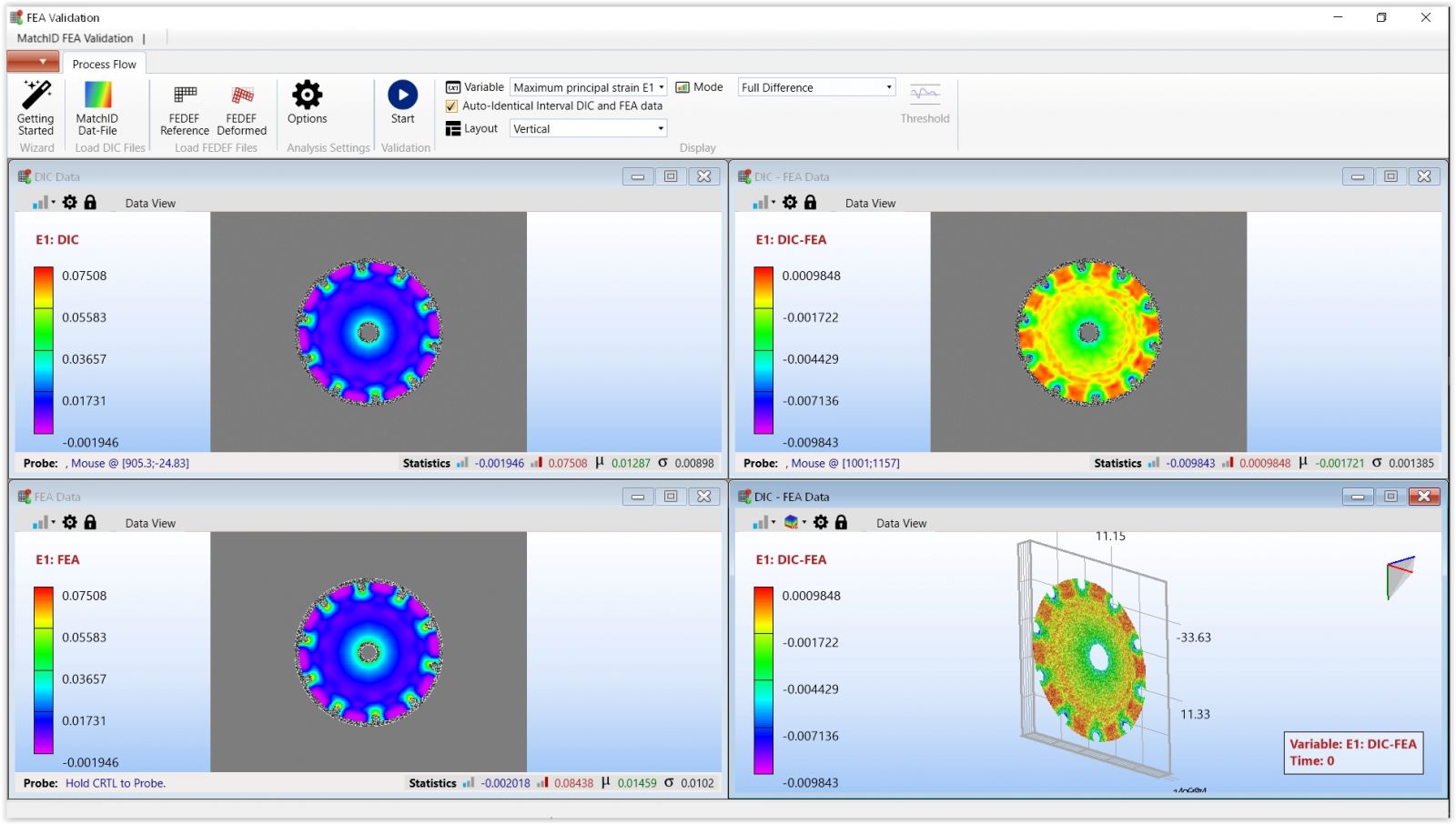 Finite element validation
Build a direct, one-to-one relationship between DIC test and FEA models
Make quantified comparisons between simulation and test results, excelling purely visual comparison methods
No idea what you need?
We can help to compose the software stack you need, based on your objectives and the degree of adjustability you expect.