Ensure high-value DIC results every single time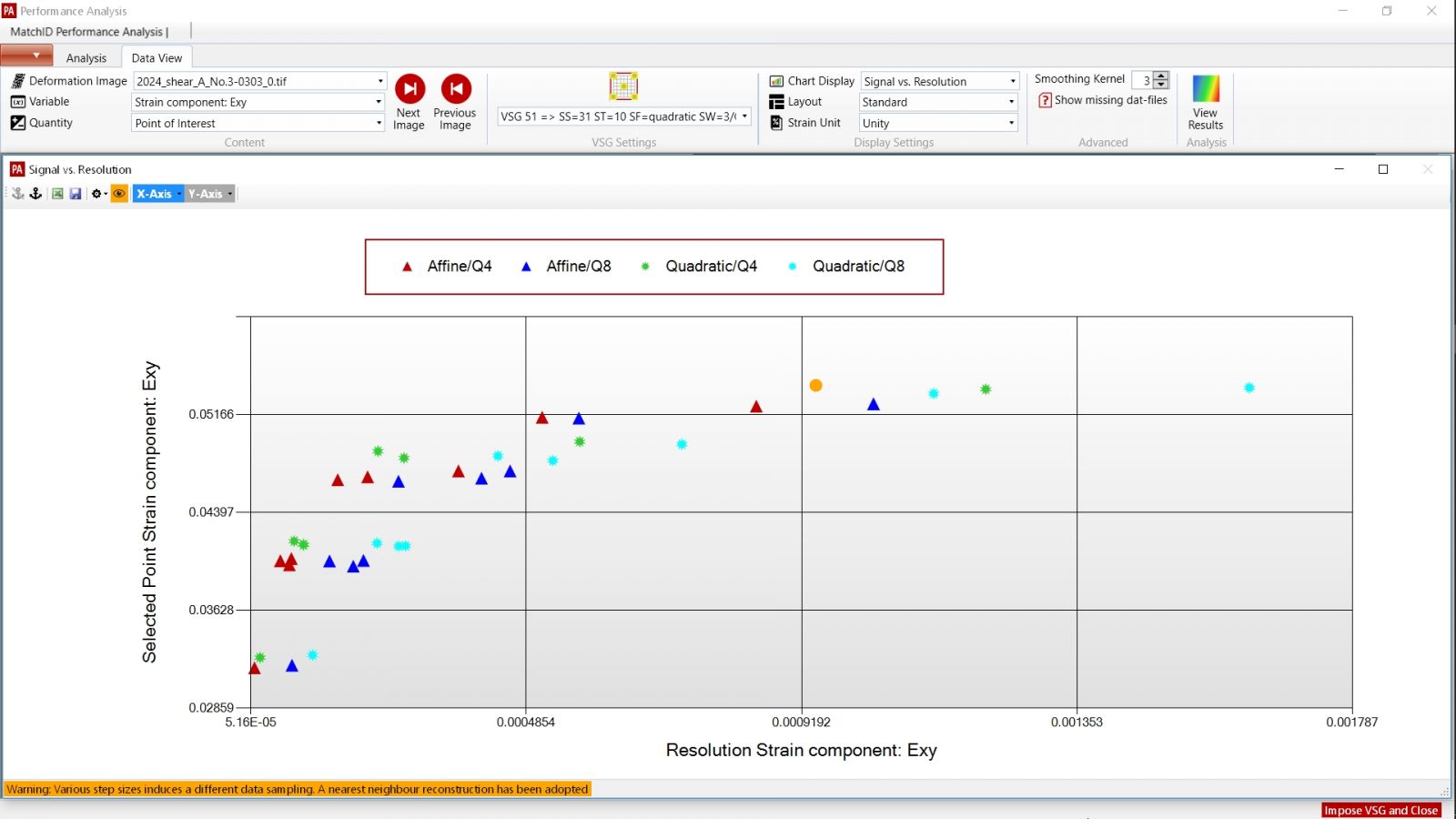 Optical full-field measurement methods such as DIC (Digital Image Correlation) are highly dependent on the initial user input: subset, step, shape function and eventual strain smoothing. This puts the quality of DIC tests at risk, as they depend on correctly implemented user set-ups.
MatchID provides a Performance Analysis module that guides the user in making a very deliberate choice on user settings for both 2D and Stereo DIC.
Parallel processing generates metrological charts in the blink of an eye
Full-field displacement and strain maps at various settings can instantly be consulted
A quantitative approach similar to convergence analysis in FE computations
Get more out of metrology