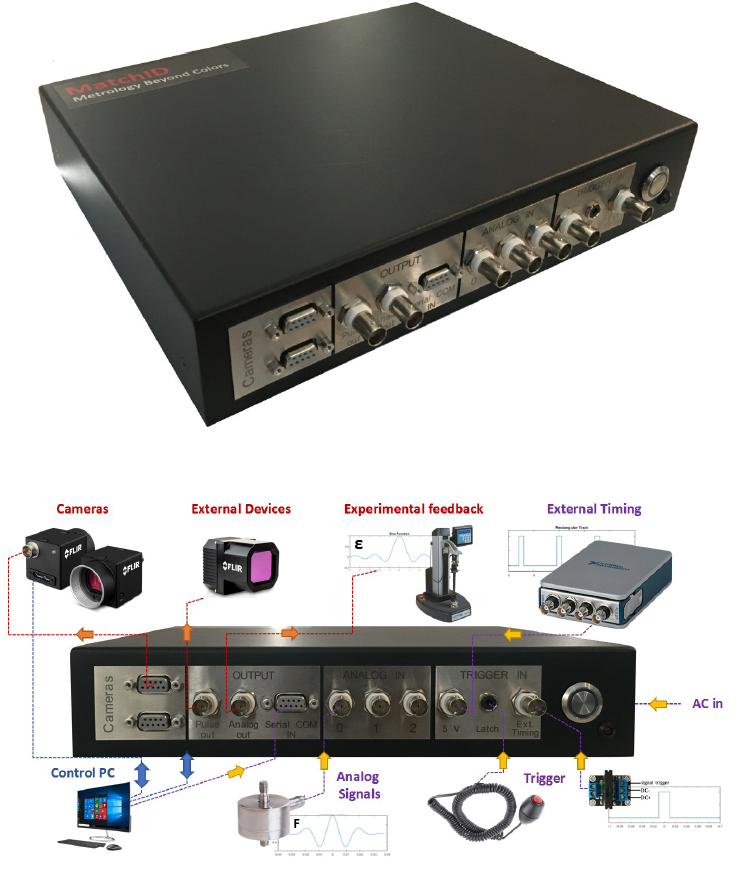 MatchID integrates with different hardware solutions that might vary depending on your application. We provide professional advice to refine towards an optimal solution. Then, you decide whether
you buy-in the hardware directly yourself via our suppliers. We take no commission.
we create, ship and provide installation of the complete turnkey solution.
Reach out to us to get more information on
cameras and lenses
triggering and synchronization
lighting systems
calibration plates
optimized patterns and speckle rolling kits