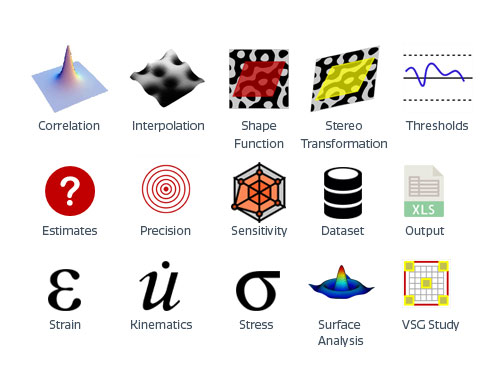 MatchID offers you a fully adjustable DIC package, allowing full-field, contactless measurements of deformations at the surface of any type of material.
Access to and insights on all levels
Generate accurate, precise and trustworthy results
For both industry and academics
Get more out of metrology
Access to all settings and components for valuable insights
Many DIC-solutions offer closed-box ('black box') systems that generate colorful visualization but fail to offer valuable insights into the complex data.
With MatchID, you get the opposite of a black box system, offering you a fully adjustable and programmable DIC package with access to all the settings involved and standard hidden components.
Get more out of metrology