Model validation based on numerical deformation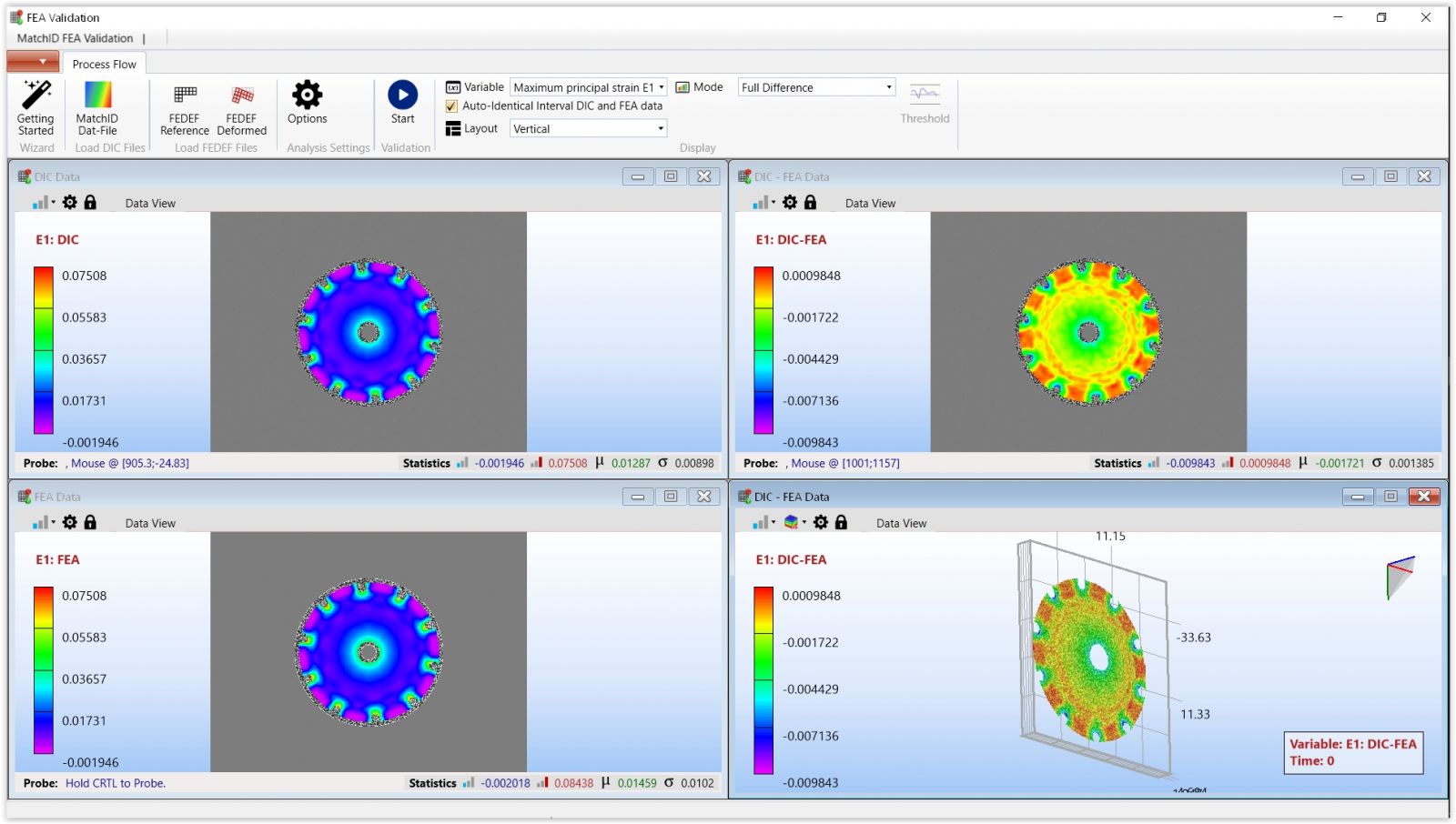 Our FE-VAL and FE-DEF modules help avoid the daunting challenge of adequately balancing simulation against test.
Process FEA data through the same filters (subset, shape functions, interpolation, etc.) as the true experimental data
Establish an automatic frame alignment by incorporating the calibration parameters
Generate full-field error and validation maps indicating possible model errors in the blink of an eye
Make quantified comparisons between DIC results and FEA models
Get more out of metrology
Download your free demo or download datasheet (pdf)
The power of numerical deformation
The underpinning novelty of MatchID's model validation is the fact that it takes the filtering effects of DIC into account:
It is less dependent on the choice of the DIC parameters
All experimental uncertainties such as calibration, speckle quality, spatial resolution, camera and lens distortion are naturally incorporated
Download Numerical Deformation datasheet (pdf)
No more struggling with:
Frame alignment for retrieving accurate rotation and translations that express DIC data in an identical frame as the model values
Location issues when DIC data points and FEA values don't coincide
Filtering problems when the adopted mesh densities in DIC and FEA differ
How our validation cycle yields data-rich validation maps
Our validation and quantification cycle produces validation maps of finite element (FE) models from Digital Image Correlation (DIC) data. You can establish a one-to-one comparison between simulations and experiments, yielding data-rich validation maps.
Get more out of metrology