Location: Belgium, Ghent University - Het Pand & Technologiepark Zwijnaarde
Date: September 3-4, 2019
MatchID is organising its first ever Global User Meeting this year
We're celebrating 1 year in our new offices, 5 years existence of the company, and 30 years existence of the VFM.


But above all, we're bringing the MatchID community together in our home-town,
to introduce new developments, trends and evolutions,
to demonstrate technical changes and possibilities,
to share our vision on the future of metrology,
to explain how key customers and partners use and implement our technology,
and to listen to our customer base.
This is an invitation-only event, but do feel free to express your interest by sending us an email!
If you are interested in giving a technical presentation there, do let us know.
We will be combining technical presentations and future outlooks with hands-on demonstrations, lab visits, technical discussions and brainstorming sessions.
The (tentative) schedule for this fascinating event will be as follows: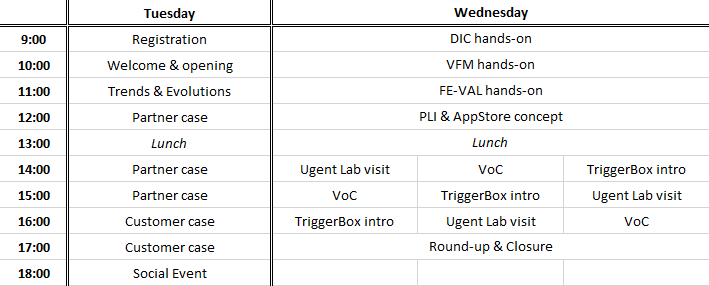 We look forward to welcoming you at this event.
the MatchID-team
This event is being organised in partnership with