7th International DIC-course
MatchID proudly announces the 7th upcoming intensive 5-day course on Digital Image Correlation or DIC.

Location: University Ghent, Het Pand, Ghent, BE
Date: 1st-5th July, 2019
Maximum attendance: 20 participants

Specific focus will be on:
The basic principles and the unique functionalities of the DIC system.
Quantitative and qualitative interpretation of the results and error measurements.
Theoretical lectures will alternate with in-depth experimental labs and data analysis.


In addition, the lab sessions are organized in small groups of two, whereas the data processing involves individual computer sessions to maximize the learning experience.

After the completion of this course, the participants will have acquired a high level of skills enabling them to use the technique in an informed way and produce accurate, quantitative, validated results.
The schedule of the course is as follows (click the image for a detailed timetable):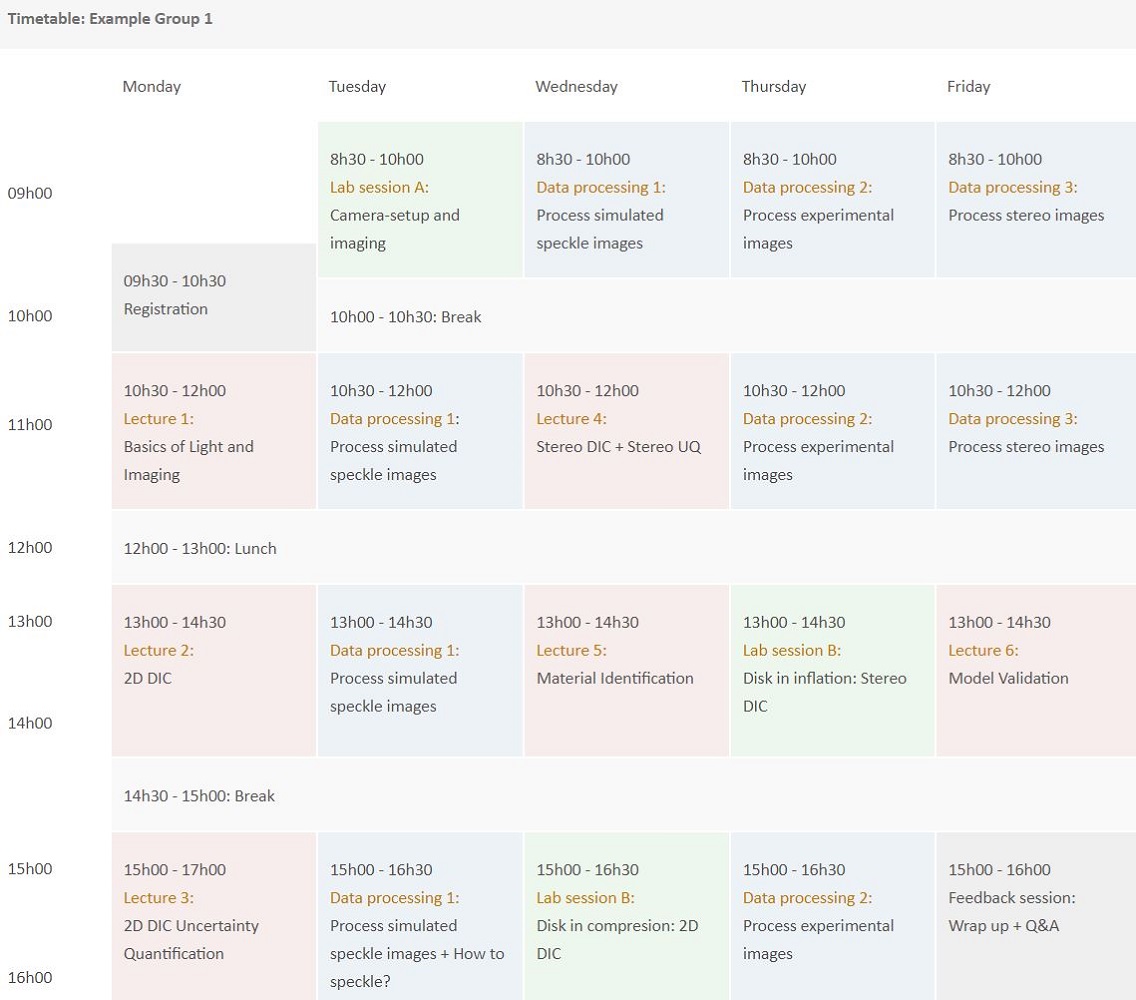 Students can obtain a certificate to have the course count within their trajectories.
If you remain unsure about participating, contact us to be referenced to previous participants!
We look forward to welcoming you at this event.
MatchID